These blog posts are going to be quick and easy.  Expect very little.
Tomorrow's theme in our house is germs.  Fitting huh?  Here are the plans and the links!
Scrub letters off an ice cube tray using a home made tooth brush – or use a cotton ball, beacase that is what we have on hand.  Here is a pinterest video for reference!
Here are some great free printables about germs – clink on the photo to hop on over to her site.
Hand Washing Word Search – this will be for my Kindergarten guy, not so much my preschool guy.  Click on photo for link.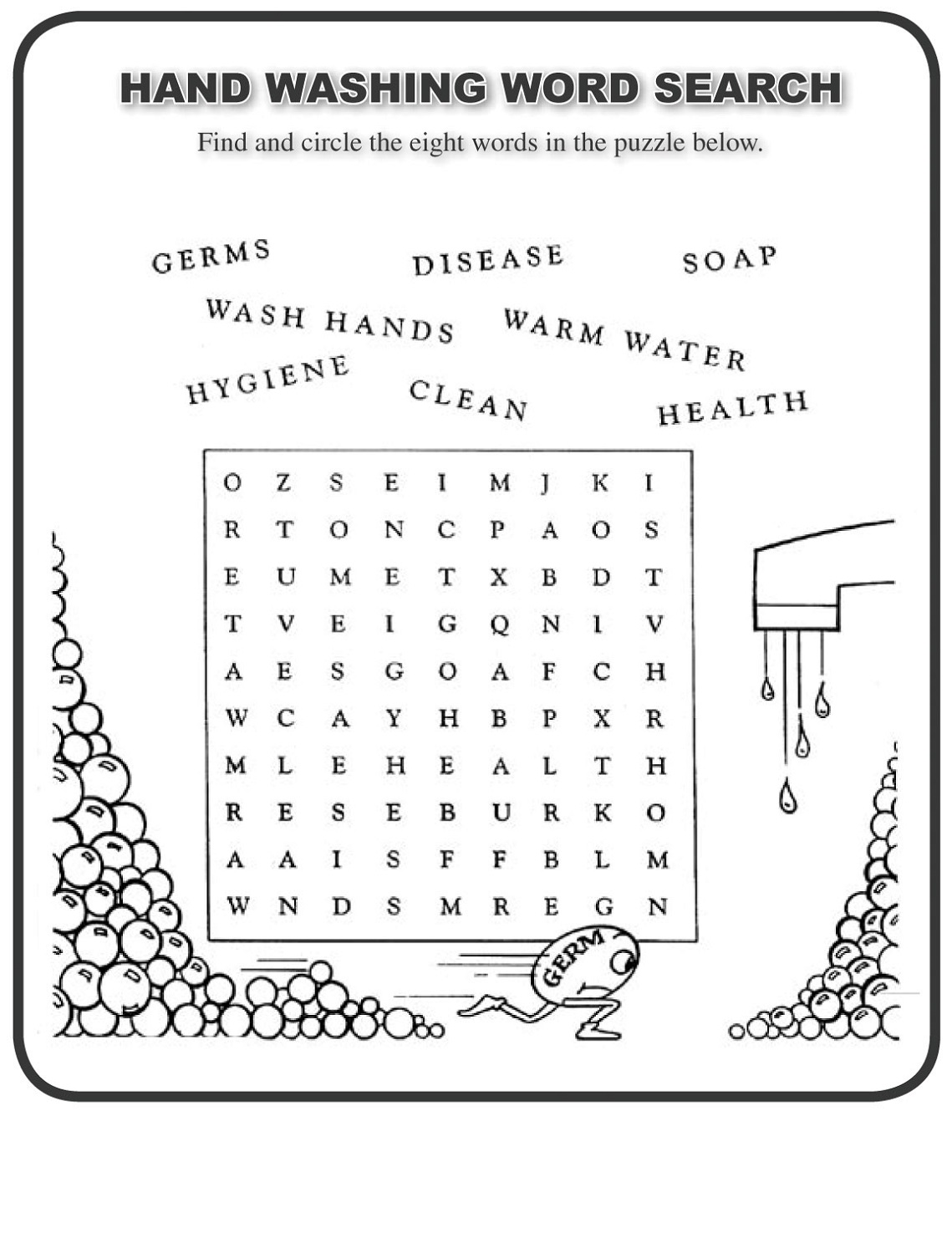 And a science experiment with pepper and soap to understand how soap repels germs.
And then I will probably find a Curios George or Magic School Bus episode about germs and call it a day.
God speed, Parents.